PRODUCTION WET PROCESS AREA.

Striving for a sustainable Future.
WET PROCESS AREA
We are equipped with Tonello washing machines, Cosmotex Washing machines, E-Flow technology, and Ozone machines ensuring constant wetprocesses,likeStoneWash,BleachWash,Acid wash, Towel wash, Tinting,Drying. Our washing machines allow us to save water, save electricity and Reducing heating requirements in the wet process, we are reducing our use of chem cals by using more sustainable chemicals from different suplliers and by adapting some wash process by the nano bubbles technology. Saving upto 80% water, 90% chemicals and 40% energy.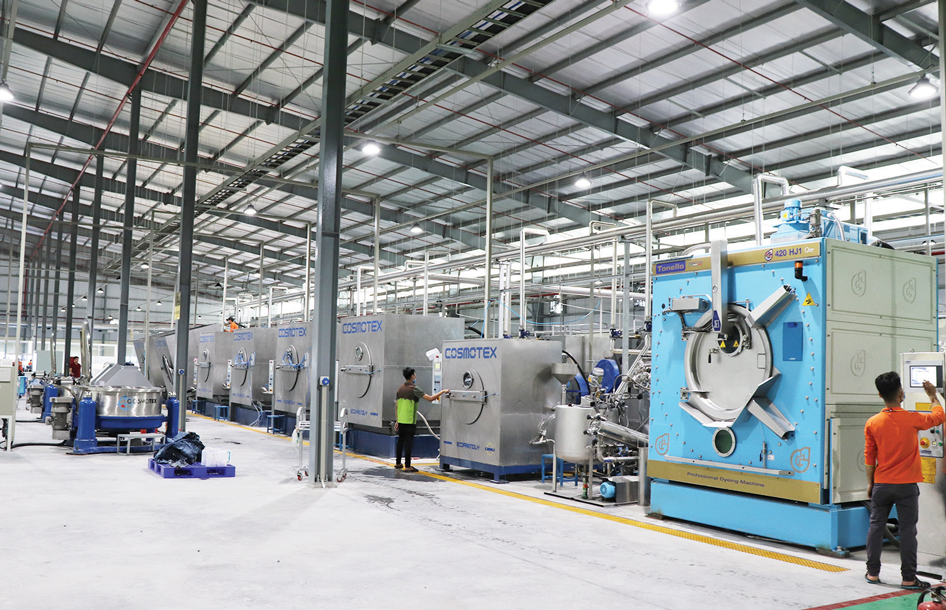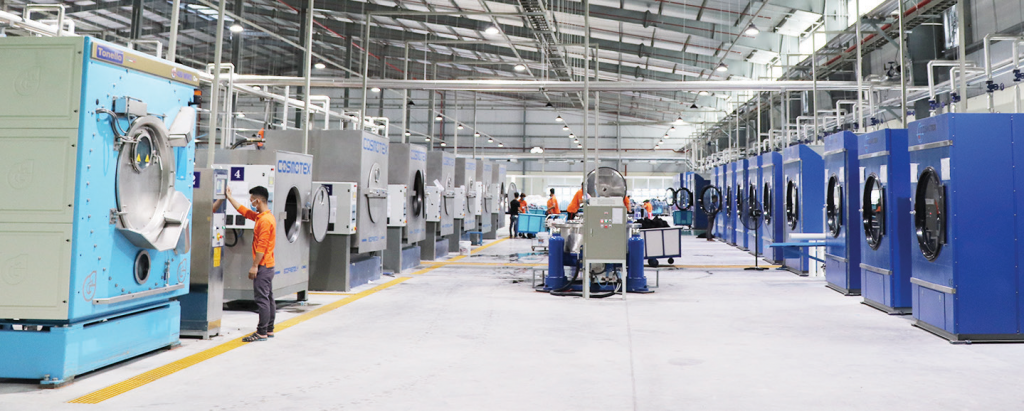 DYEING LABORATORY
Dyeing lab is the heart of the dyeing factory. At first dyeing is performed in dyeing laboratory and then starting for bulk production. A lots of work is done in the dyeing laboratory. In the dyeing lab, lab dip or sample is developed by the dyeing master. Lab dip plays an important role in shade matching & this is an important task before bulk production. Equipped with all the requires dyeing system and equipments, our technician are ready and confident to fullfill the requirements of our customers.
.