RESEARCH AND DEVELOPEMENT.
From procurement to final product.
LASER R&D DEPARTMENT
With esperience and professional laser designers, we develop new wash concepts that reflect our customer's overall desired look. Our flexible laser system allows us to manipulate the order of production in conventional ways, wwhen handling requests with rapid delievery.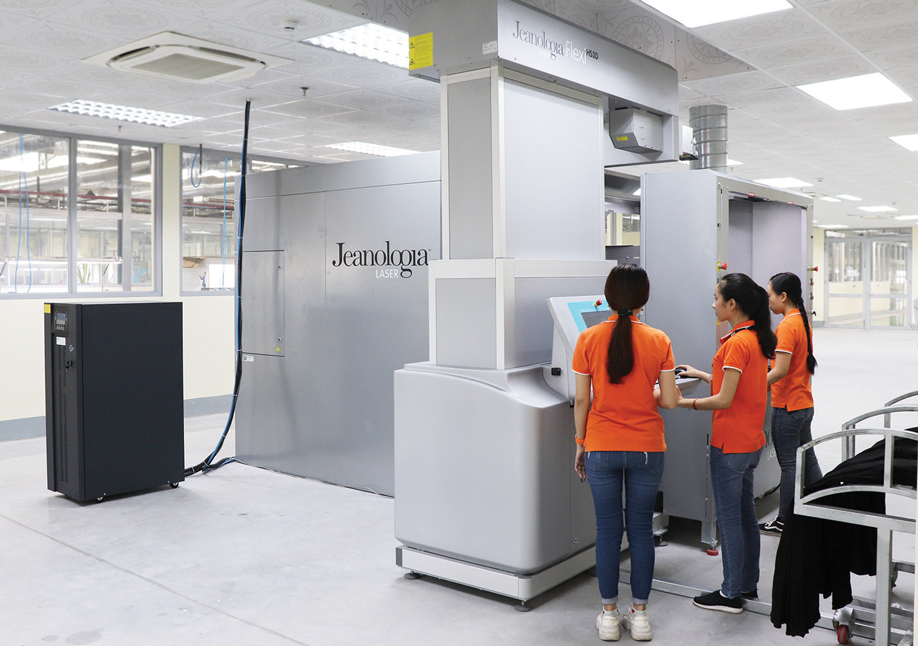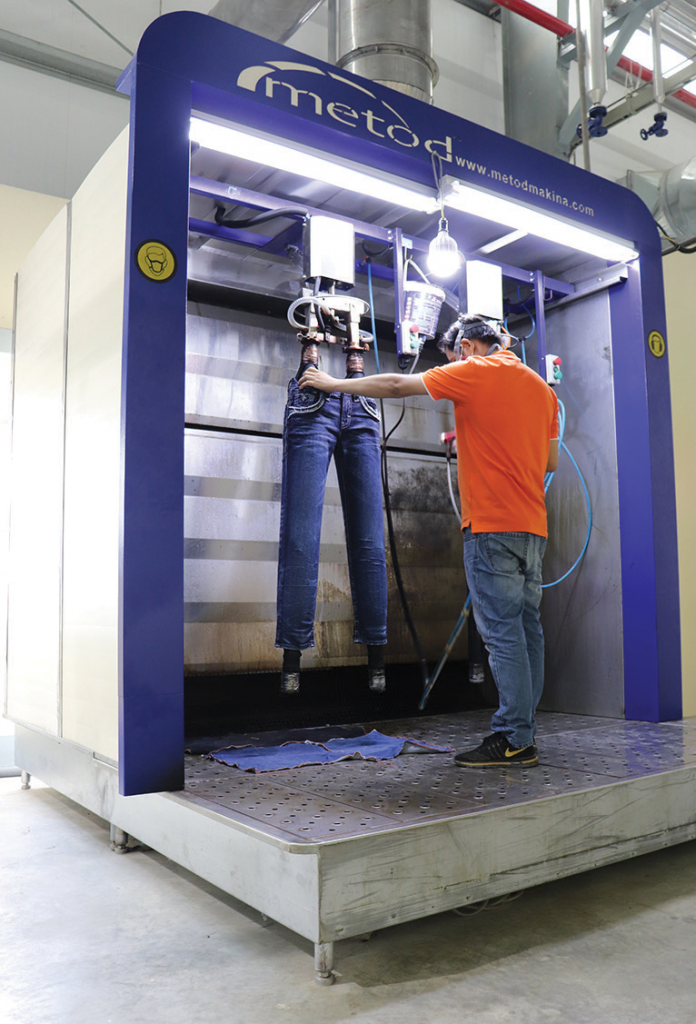 R&D DRY PROCESS DEPARTMENT
Our R&D Dry process comprises of a Whisker pattern unit, Manual Spray unit and working booths (dedicated workspaces for each partner brand).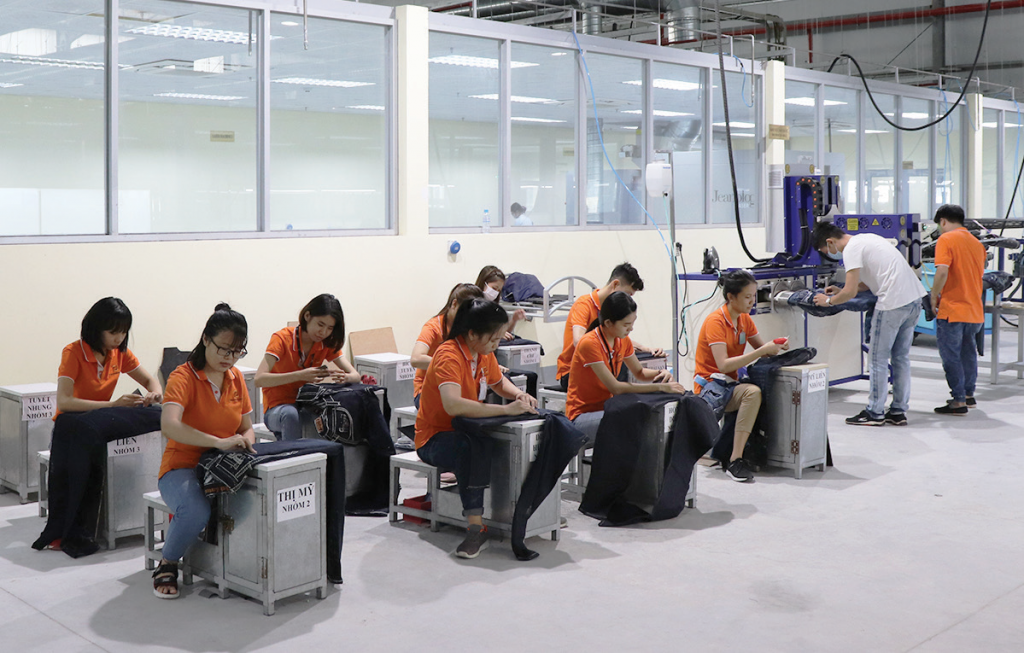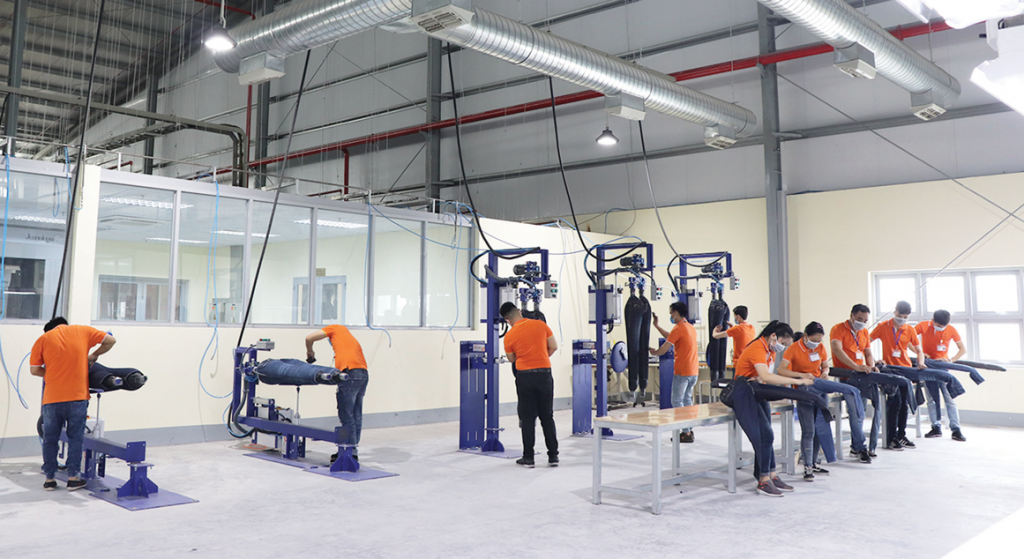 Research & Development Wet process Area

We are equipped with Tonello and Cosmotex Washing & Drying automated machinesensuring constantwetprocesses,like Towel wash, StoneWash,BleachWash, Eflow Wash, Ozone bleaching, Tinting,Dyeing. We perform dyeing in our dyeing laboratory and then starting for bulk production. In the dyeing lab, lab dip or sample is developed by the dyeing master. Lab dip plays an important role in shade matching & this is an important task before bulk production.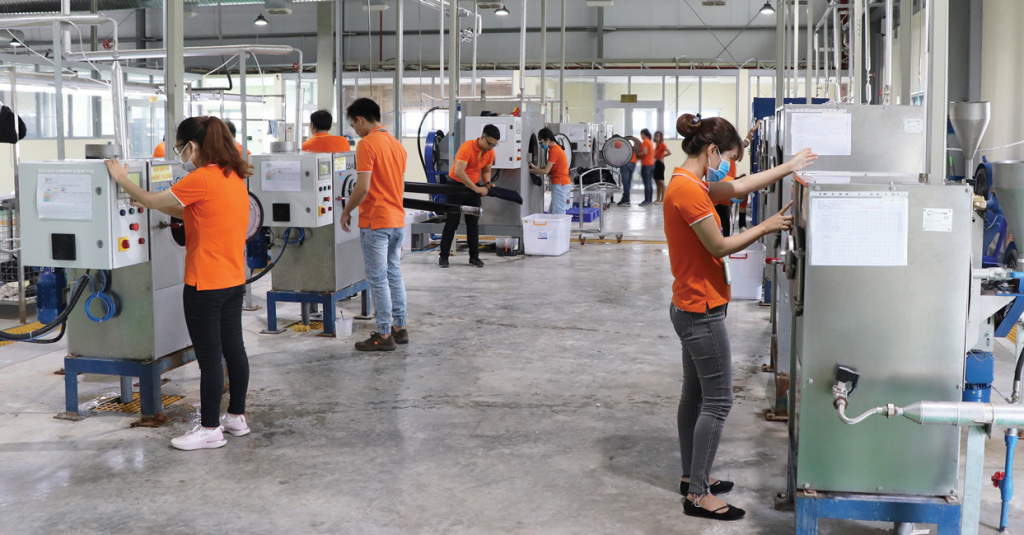 COSMOTEX GARMENT WASHING MACHINES AND DRYER MACHINES
COSMOTEX garment washing machines which permits to have important direct saves in water consumption. Adapted to carry out any type of wash (stone-wash, bleach, and so on), and variety of garment finishing. Stain less steal strongest Basket structure with special beaters to guarantee uniform results every time with high powerful beaters to resist long stone-wash processes.
DYEING MACHINE TONELLO G1 70 LJ1 (Sampling)
Automatic garment dyeing machine.
Work with an open pocket and high speed system.
Equip with a JET system which considerably reduces the liquor ratio.
equio with a 'Colours kitchen' that enable the best possible introduction of colorings products thus guaranteeing high quality and consistant dyeing.